CELEBRATING THE GRAND OPENING OF ROSALITA'S CANTINA WITH STARPOINTS REWARDS PROGRAM!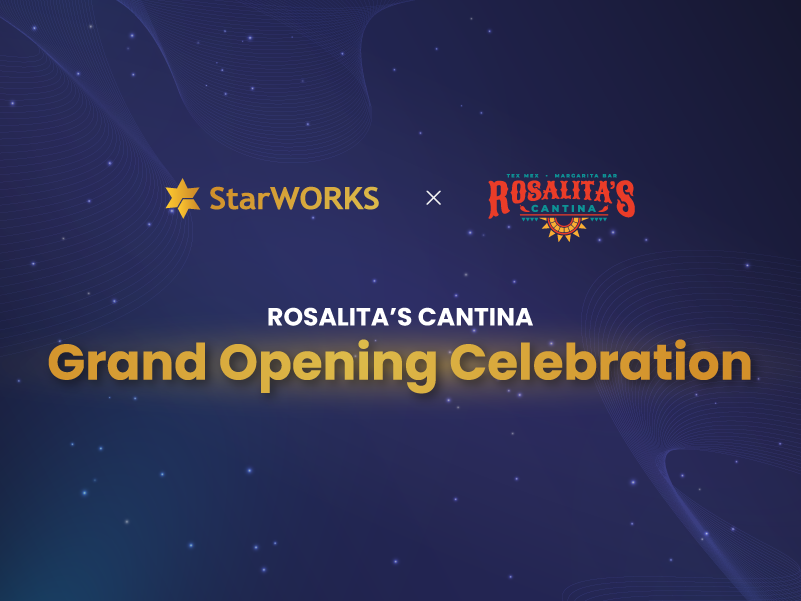 StarPOINTS x Rosalita's Cantina, photo by StarWORKS Global
We're thrilled to announce that StarPOINTS Rewards Program and Rosalita's Cantina are teaming up for the grand opening celebration on Thursday, March 30th 2023, at Seminyak Square, Bali. As part of the partnership, customers can sign up and become StarPOINTS members to earn rewards by completing transactions during the event.
Grand Opening of Rosalita's Cantina, photo by StarWORKS Global
In addition to the rewards, the event will feature a live Mariachi Band, Mexican Dancers, and guest DJs: Allay Thirst and DJ Caution. Rosalita's Cantina is the perfect place to enjoy delicious food and drinks, and with the added benefit of StarPOINTS rewards, it's an event not to be missed.
Join us for an unforgettable night of celebration, and be sure to sign up for the StarPOINTS rewards program to earn rewards for every transaction. See you at Rosalita's Cantina!
Find out more about the StarPOINTS rewards program here!
Press Contact
Share This